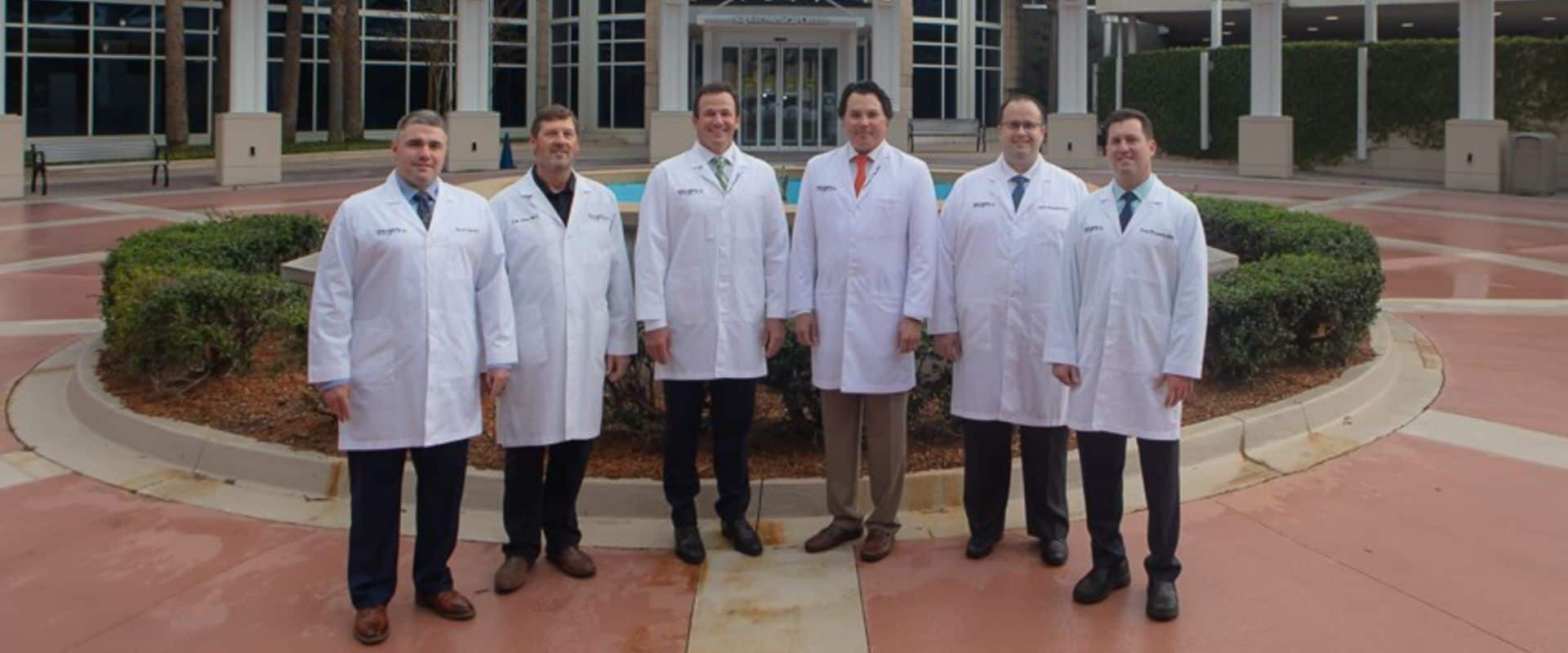 How do I set up a consultation with a doctor?
How soon can I get a consultation?
Consultations can typically be made within 1-2 weeks and often sooner depending on the urgency of your needs and the doctor's availability.
Do I have to have a referral to see a doctor?
Some insurance companies may require you to have a referral. You can contact our office, your insurance company, or your primary care physician to see if your insurance has this requirement.
What if I don't see my insurance listed?
Insurance companies can change what patients and what services are covered at any time. We try and keep our website as accurate as possible, but if you don't see your insurance listed, the best thing to do is call our office at 904-398-0033. We'll then be able to give you a more definitive answer about your coverage at our practice.
What if I don't have insurance?
We try and do what we can to help as many patients as possible. To discuss potential alternative financial arrangements call 904-398-0033.
What happens at my first visit?
You will meet your doctor, discuss your medical history and current symptoms or surgical goals, and then formulate a treatment plan unique to your circumstances.
Do you offer payment plans?
Please call our office to see what we currently offer for payment plans.
Where will I have surgery?
Your surgery can be performed in a number of locations. Our team of surgeons have partnered with a number of different hospitals and surgery centers to provide access to their expertise throughout Northeast Florida.
What do I need to do before surgery?
Most patients generally need to abstain from any food or drink after midnight the day before your surgery. If you are on a blood thinner like Aspirin, Plavix, or Coumadin, you should discuss possibly stopping this with your surgeon prior to surgery.
How long will recovery take?
Recovery can vary from patient to patient and depending on the type of surgery you elect to have. To learn more specifically about the estimated time of recovery, consult with your surgeon.
When will I be able to shower after my surgery?
Most patients can shower within a few days, but you should consult with your surgeon to discuss your particular needs. 
When can I lift something after surgery?
After surgery, the recovery can vary from a few days to weeks depending on the procedure you have had. Most surgeons will ask you avoid lifting objects over 10-15 pounds for 3 weeks, but in some cases, the lifting restriction may need to be longer to allow for proper healing.
When can I drive after surgery?
Patients should refrain from driving typically until they are no longer taking prescription pain medications. Consult your doctor for your particular situation.
What can I expect on my day of surgery?
The surgery schedulers will tell you where and when to show up on your day of surgery. Usually you will arrive 2 hours before your scheduled surgery time. You will fill out any additional paperwork needed by the hospital. Someone will escort you to the Day Stay Unit of the hospital where one of the nurses will make sure you are ready to go to the Pre-Surgery Unit. In the Pre-Surgery Unit another nurse will make sure you are ready for surgery, and then your surgical team, including your surgeon, anesthesiologist and operating room nurse will see and talk with you, give you instructions, and answer any questions. Everyone you meet will take the best possible care of you that they can!
​​​​​After surgery you will recover in the Post Anesthesia Care Unit for an hour or so. After this you'll go back to the Day Stay Unit if you are going home, or you will be admitted to the surgical unit in the hospital, per your surgeons instructions.
Please note, these are general recommendations for informational purposes only. Questions and answers are not intended as medical advice. Please consult your physician if you have specific questions or concerns. If you have other questions, please contact our office.
Your Health is Our Priority